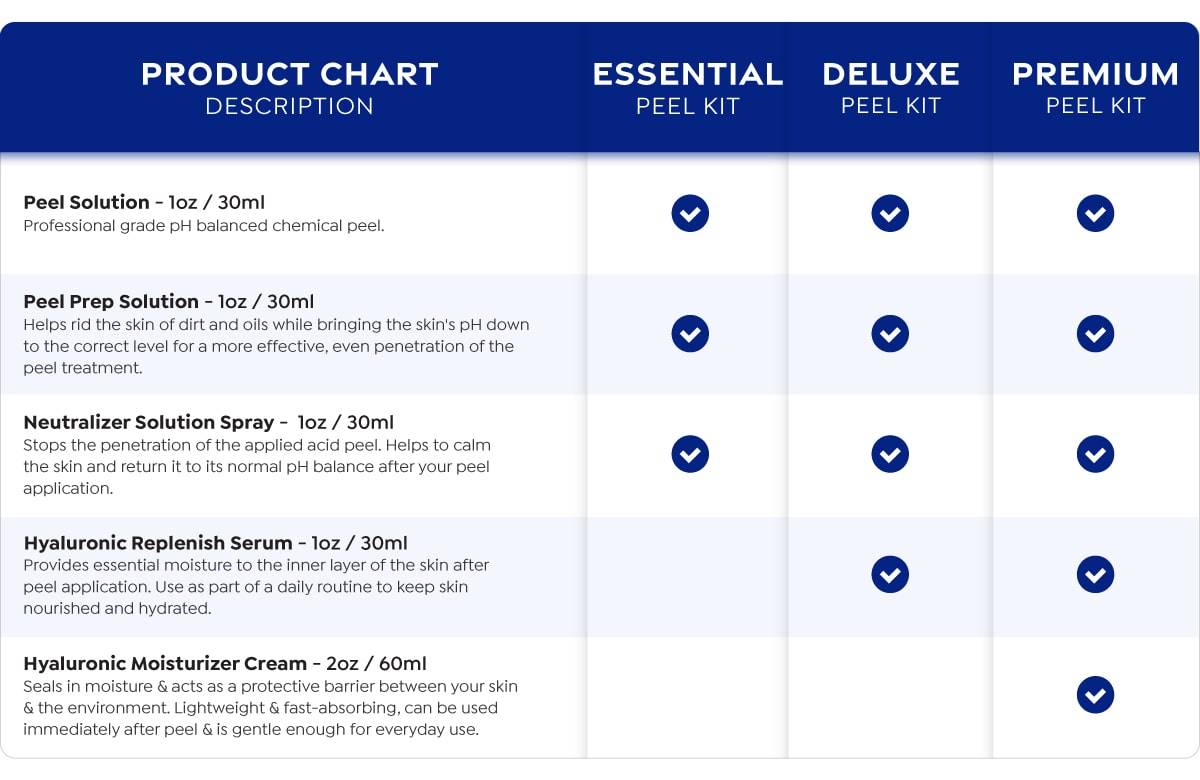 Helps with overall cell rejuvenation

Decreases visibility of fine lines

Promotes cellular turnover

May reduce occurrences of hormonal acne

Glycolic Acid, also known as Alpha Hydroxy Acid (AHA), is a chemical exfoliant originally sourced from sugarcane and used for beautification by ancient civilizations. Modern Glycolic peels are chemically engineered to make them more effective, standardized, and accessible to the masses.
Glycolic acid peels combat common skin issues such as adult acne (non-oily skin), clogged pores and blackheads, slowing skin metabolism, and dull or uneven complexions. They can be applied in low level strengths as often as every 7-10 days or higher strengths every 2-4 weeks, making this peel very adaptable to one's lifestyle with very little downtime.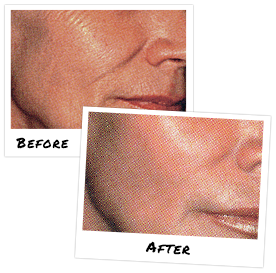 WHAT GLYCOLIC PEEL USERS ARE SAYING

"This product is amazing. My skin looks amazing. Just turned 54 and look at least 10 years younger due to this product."
- Lauren

"I haven't been using it very long now, so effects are cumulative, but I've had peels done professionally, & in my opinion, MedPeel is as good as in a salon."
- Ducky

"I have used the 30% peel for 2 weeks and noticed a complete transformation of my skin tone, the softness and glow."
- I'm a believer!
What is Glycolic Acid?
Glycolic Acid is an exfoliator derived from sugarcane, which safely removes the outer layer of dead skin cells on the surface of your skin, the MedPeel Glycolic Acid peel helps bring fresh new skin to the surface. This is beneficial for those who are looking for ingredients that help with anti-aging, such as sun spots or age spots and help those with acne-prone and blackhead-prone skin.


Looking for a way to reveal younger, smoother and more radiant skin? Glycolic acid face peels may be your answer!
Glycolic Acid, also known as Alpha Hydroxy Acid (AHA), has been used for beautification for centuries by ancient civilizations. When incorporated in glycolic acid face peels, this anti-aging exfoliant is able to dissolve the bonds between dead skin cells so they can be easily wiped away and allow for new, healthy cell growth.  
When used regularly, glycolic acid face peels can effectively combat common skin issues such as:
Rough skin texture & breakouts

Clogged pores and blackheads

Dark spots and uneven skin tone due to hyperpigmentation, age spots or sunspots

Fine lines & wrinkles

Overall rejuvenation of dull, dry skin
WHICH GLYCOLIC ACID PEEL STRENGTH IS RIGHT FOR YOU?
Medpeel Provides 3 different glycolic acid face peel strengths, each with a different concentration of glycolic acid, to address your specific skin type and skincare concern(s).
The main difference between the 3 Glycolic strengths is essentially the pH level. The higher the acid percentage, the lower the pH which determines the intensity of the peel. (lower pH = more acidic)
Glycolic 30%
Mild, light strength peel with very little to no visible peeling or flaking. Good for individuals who like to perform frequent skin maintenance with no downtime. Helps remove dead skin cells while keeping fine lines at bay for fresher-looking skin. Safe for all skin tones.

Glycolic 50%
Medium strength peel with possible visible peeling and/or flaking. Not recommended for first-time peel users. Better suited for more experienced peel users. Suitable for individuals looking to help resurface skin and reduce wrinkles and dark spots. Technically safe for all skin tones, but can recommend only for fair to olive skin tones (Fitzpatrick I, II & III) to be more cautious

Glycolic 70%
Deep strength peel generally with visible peeling and flaking. To be used by experienced peel users only - not for first-time peel users at all. Users should have successfully tolerated/completed a lower level peel before graduating to a deep level. This peel provides a more aggressive treatment for those with stubborn skin concerns. Due to the increased risk of hyperpigmentation, this strength is not recommended for darker skin tones (Fitzpatrick IV, V, VI)

WHAT IT IS FORMULATED TO DO:
Glycolic acid loosens the bonds between cells, allowing old, dead skin cells to help shed off of the skin on a cellular level. This will allow for new healthy cell growth.
FOR BEST RESULTS:
To achieve the best results, we recommend using our Deluxe Glycolic Acid Peel Kits which contain everything you'll need to achieve optimal results. In addition, we recommend the following glycolic acid face peel guidelines:
Before Your Peel
For best results, prep the skin for a week prior to peel application with a daily exfoliator such as our Medpeel Glycolic 10% Daily Exfoliator. We, also, strongly recommend conducting a patch test 3 days before applying a glycolic acid face peel to ensure no negative or unusual reactions occur.
Finally, the Peel Prep helps remove oil, dirt and impurities from the skin to ensure a more effective and even penetration of the chemical peel.
Simply, sweep over the skin and do not rinse off. Wait 30 seconds to 1 minute before applying the peel.
After Your Peel
After applying the peel, use the Neutralizer Solution Spray to help safely balance the pH of the skin by neutralizing the acid and stopping the
exfoliation process.. To prolong results from your glycolic acid face peel treatments, we recommend using the
Medpeel Glycolic 10% Daily Exfoliator between treatments.
DOWNTIME:
Moderate - The 70% Glycolic Chemical Peel will have a moderate downtime and you will be able to resume normal exfoliation after 2 weeks.
Do not reapply the peel until at least 3-4 weeks from initial application.