Description
WHAT IT IS:
This professional strength formula featuring an exclusive Anti-Aging Lipid Complex delivers skin-nourishing fatty acids to help firm sagging skin, boost elasticity and visibly smooth lines and deep creases. Wrinkle-correcting Retinol and barrier-replenishing Ceramides make this the ultimate youth-restoring cream for volume loss and crepey skin. Its multi-action plumping effect replenishes essential moisture and supports collagen production to increase skin's density for a fuller, more youthful appearance. Used on the face and neck, this advanced formula helps lift and tighten skin while helping to enhance facial contours for a more beautifully, sculpted effect with a glowing radiance.
PRODUCT FEATURES:
Fragrance free
Noticeable results
Emollient yet lightweight on skin
Absorbs quickly
No greasy residue
TARGET SKIN CARE CONCERNS:
Fine lines and wrinkles
Dullness
Dryness
Dehydrated skin
Sagging
Loss of volume

CLEAN BEAUTY PROMISE:
✔   No parabens
✔   No GMO
✔   No mineral oil
✔   No animal testing
✔   Fragrance free
✔   Made in USA
THIS PRODUCT INCLUDES:
• Youth Restore Firming Ceramide Cream - (1.7oz / 50ml)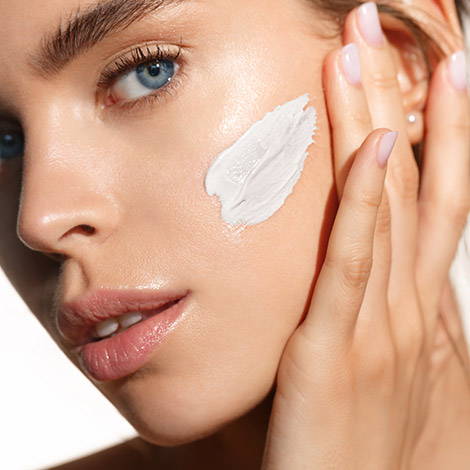 Dramatic results

Firms sagging skin and boosts elasticity

Improves the appearance of skin creping and thinning

Tightens, lifts and enhances facial contours

Plumps dry, dehydrated, aging skin

Minimizes the look of wrinkles and deep creases

Supports the skin's moisture barrier

Anti-Aging Lipid Complex - Packed with skin-nourishing fatty acids to help firm sagging skin, boost elasticity and visibly smooth wrinkles and deep creases. Delivers deep hydration, refines texture and provides long lasting softness.


Ceramides - Naturally occurring in high concentrations in the uppermost layer of the skin, these lipids (fats) play an important role in retaining moisture and fortifying the skin's protective barrier. Ceramides help give the skin a smoother, plumper, firmer appearance with fewer visible lines and wrinkles.


Retinol - Derived from vitamin A, retinol goes deep beneath the epidermis (outer layer of skin) to your dermis in order to help boost elastin and collagen production. This results in a plumper, more youthful appearance to the skin with less fine lines and wrinkles and minimized pore size.

Squalane - An exceptional skin hydrator that is lightweight and locks in moisture for more radiant looking skin. Softens and plumps the appearance of fine lines for a more youthful appearance.

Shea Butter - Contains high concentrations of fatty acids which make shea butter ideal for conditioning and softening the skin. It contains antioxidants which protect skin from free radicals and helps boost collagen production.


Vitamin E - A powerful antioxidant that works both as a humectant and emollient, has amazing anti-aging benefits. It's beneficial at helping to protect the skin from environmental damage, strengthening the skin's barrier and softening the skin.