Description
WHAT IT IS:
This clinically formulated cleansing gel deep cleans with light foaming action. Packed with Ceramides, it helps wash away dirt, oil, makeup and skin-dulling impurities without stripping the skin while maintaining a healthy skin barrier. Niacinamide helps smooth rough texture and breaks up pore-clogging oil to tighten the look of pores. Enriched with Glycerin, it helps the skin stay hydrated and prevent moisture loss. This cleansing gel is ideal for prepping the skin before the use of at-home chemical peels. It also allows for enhanced delivery of serums and moisturizers so you can achieve optimal results.  
PRODUCT FEATURES:
Cushiony gel texture
Light foaming action
Rinses clean with no residue
Lightly scented with soothing melon
TARGET SKIN CARE CONCERNS:
Oily Skin
Large Pores
Rough Texture
Peel Prep
CLEAN BEAUTY PROMISE :
✔   No parabens
✔   No silicones
✔   No GMO
✔   No mineral oil
✔   No animal testing
✔   Made in USA
THIS PRODUCT INCLUDES:
• Glycolic 30% Essential Peel Kit - Kit
• Glycolic 10% Daily Exfoliator - (1oz / 30ml)
• Hydra Plump 2.5% Hyaluronic Serum - (1oz / 30ml)
• Advanced Repair Daily Moisturizerl - (8.5oz / 237ml)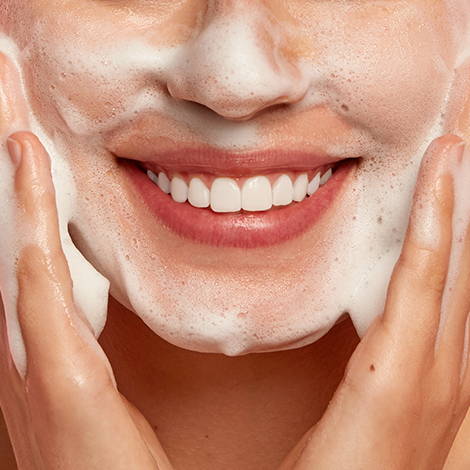 Deeply cleanses away dirt, oil and impurities

Tightens large pores

Dissolves blackheads

Removes excess oil and sebum

Smooths and softens skin's surface

Great for chemical peel prep

Allows for enhanced delivery of serums and moisturizers

AHA - Known as Alpha Hydroxy Acids, they work by breaking down the 'glue' that binds dull, dead cells to the surface of the skin to reveal a fresh, renewed complexion. They help to increase cell turnover, smooth rough texture and help encourage the production of new collagen resulting in a more youthful appearance. They are gentle on the skin and a suitable choice for sensitive skin.

PHA - Known as Polyhydroxy Acids, they are very gentle on the skin making them a top choice for very sensitive skin types. They are clinically proven to work well with darker skin tones and possess both antioxidant and moisturizing properties.

Niacinamide - Also known as vitamin B3 and nicotinamide, niacinamide is a water-soluble vitamin that has a multitude of benefits. It helps minimize pores, even skin tone, soften fine lines and wrinkles, diminish dullness, refine texture, and restore the skin's defense against water loss.
Hyaluronic Acid - Known for holding nearly 1,000 times its weight in water and attracting and locking in moisture to the skin. It's the ultimate skin plumper, providing long lasting hydration to the skin for a more youthful appearance.