Description
WHAT IT IS:
This anti-aging powerhouse featuring a 2.5% Hyaluronic Blend penetrates deeply into the skin to dramatically plump fine lines and wrinkles and lock in vital moisture for optimal skin health. This intense skin-plumping formula features Ceramides and Niacinamide to help fill in the look of frown lines, crow's feet and laugh lines (around the mouth) that can cause the appearance of premature aging. It dramatically improves firmness, elasticity, and bounce so skin looks smooth, toned and plump. It provides superior hydration retention while delivering long-lasting softness throughout the day. Infused with Vitamin C to provide exceptional antioxidant benefits while evening skin tone and boosting radiance.
PRODUCT FEATURES:
Fragrance free
Instant plumping effect
Quickly absorbs into skin
Non-greasy
Lightweight texture
TARGET SKIN CARE CONCERNS:
Dryness
Dullness
Dehydrated
Fine lines
Aging

CLEAN BEAUTY PROMISE :
✔   No parabens
✔   No silicones
✔   No GMO
✔   No mineral oil
✔   No animal testing
✔   Fragrance free
✔   Made in USA
THIS PRODUCT INCLUDES:
• Hydra-Plump Hyaluronic Serum 2.5% - (1oz / 30ml)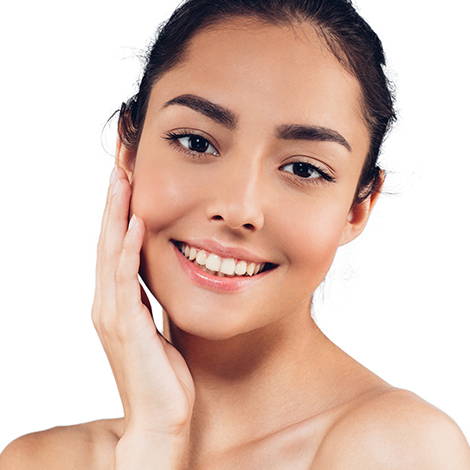 Instantly plumps skin fine lines and wrinkles

Increases skin cell's ability to retain moisture

Provides long lasting hydration

Skin is firmer with improved elasticity and bounce

Strengthens skin's barrier

Smooths and softens texture
Hyaluronic Acid - Known for holding nearly 1,000 times its weight in water and attracting and locking in moisture to the skin. It's the ultimate skin plumper, providing long lasting hydration to the skin for a more youthful appearance.


Niacinamide - Also known as vitamin B3 and nicotinamide, it's a water-soluble vitamin that has a multitude of benefits. It helps minimize enlarged and stretched out pores, evens skin tone, softens fine lines and wrinkles, diminishes dullness, refines surface texture, and restores the skin's defense against water loss.


Vitamin C - Also known as "ascorbyl glucoside", it's a powerful antioxidant that protects skin cells from damaging free radicals caused by UV exposure. It helps promote collagen production, which has the potential to thicken the dermis and diminish fine lines. It's excellent for evening skin tone and brightening the complexion.

Ceramides - Naturally occurring in high concentrations in the uppermost layer of the skin, these lipids (fats) play an important role in retaining moisture and fortifying the skin's protective barrier. Ceramides help give the skin a smoother, plumper, firmer appearance with fewer visible lines and wrinkles.